Maternal & Child Health Services
Maternal & Child Health Services
Healthy Child - Well Baby
Check-ups and immunizations for uninsured Township residents are provided by the Lawrence Township Health Department. Preapproval is required by the Hopewell Township Public Health Nurse or Health Officer. For information and appointments call 609-737-0120.
Immunization Requirements
The New Jersey Department of Health provides resources and information about school immunization requirements. Click here for information on the NJDOH website.
Vaccines
Free vaccines are also available through the New Jersey Vaccine for Kids (NJVFC) program, click this link to find a provider.
Currently, children who are eligible to receive vaccines from the NJVFC Program must fall within one of the following categories:
Medicaid, Medicaid Managed Care, or NJ FamilyCare Plan A
NJ FamilyCare Plans B, C and D
American Indian or Alaskan Native
Have no health insurance
Have health insurance that does not pay for vaccines
Underinsured- A child who has commercial (private) health insurance but the coverage does not include vaccines, a child whose insurance covers only selected vaccines (VFC-eligible for non-covered vaccines only), or a child whose insurance caps vaccine coverage at a certain amount. These children must be immunized at a Federally Qualified Health Center (FQHC) or rural health center to receive a free NJVFC vaccine.
More Resources:
Hopewell Valley Municipal Alliance
The HVMA supports and administers programs and activities in Hopewell Valley that promote positive youth development and build community. It is a volunteer organization with representatives from various community sectors, including local government, schools, businesses, law enforcement, non-profit organizations, faith communities, youth-serving organizations, special needs communities, parents, and health providers. For more information click to visit their website or contact Coordinator, Heidi Kahme, at this email hvmunicipalalliance@gmail.com.
Visit Hopewell Valley Municipal Alliance's Resource page to see a list of resources for the youth, teens, and parents.
The YMCA at Hopewell Valley
The YMCA offers before and after-school child care programs as well as other youth programs to get the youth of Hopewell Valley involved in sports and other social activities. They also offer education programs on health and safety, babysitting, diabetes prevention, etc. For more information, click to visit their website.
The New Jersey Supplemental Nutrition Program for Women Infants and Children (WIC)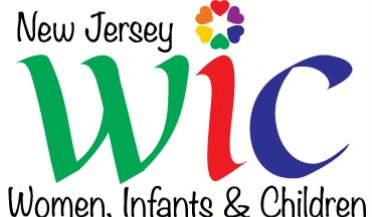 WIC is a successful public health nutrition program that provides wholesome food, nutrition, education, and community support for income-eligible women who are pregnant and post-partum, infants, and children up to five years old. For more information, click here to visit their website.
The Children's Home Society
The Children's Home Society is a nonprofit organization that helps at-risk infants, children, youth, and families achieve their potential. They also provide WIC nutrition services throughout Mercer County. The WIC Mobile Unit provides nutrition benefits and breastfeeding support for those who are eligible. It is funded by the US Dept of Agriculture and NJ Dept of Health.
NJ Parent Link
For more resources on health and wellness, parenting and early learning, child care and education, and developmental, behavioral, and mental health visit this link NJ Parent Link.